Standort: QR Code » Binary Eye
Binary Eye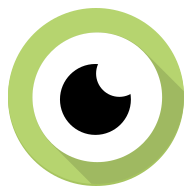 Ein einfacher weiterer Barcode-QR-Code-Scanner/Generator
Binary Eye works in portrait and landscape orientation, can read inverted codes, is Material Design and doesn't do anything else but decoding a barcode. It uses the ZXing ("Zebra Crossing") barcode scanning library. Supported barcode formats are: AZTEC, CODABAR, CODE 39, CODE 93, CODE 128, DATA MATRIX, EAN 8, EAN 13, ITF, MAXICODE, PDF417, QR CODE, RSS 14, RSS EXPANDED, UPC A, UPC E and UPC EAN EXTENSION.
Binary Eye ist gestartet.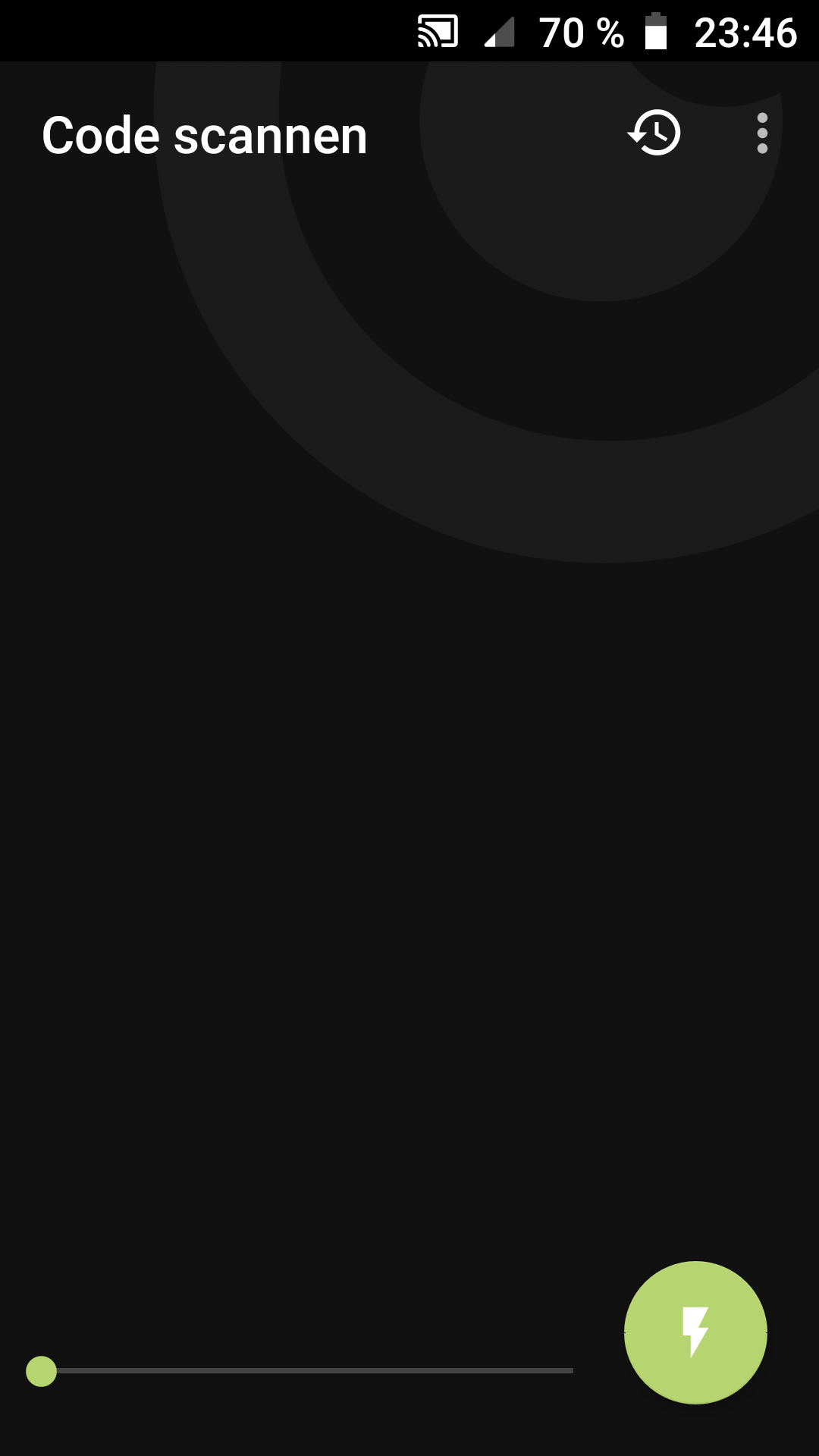 Ein QR Code wurde eingelesen.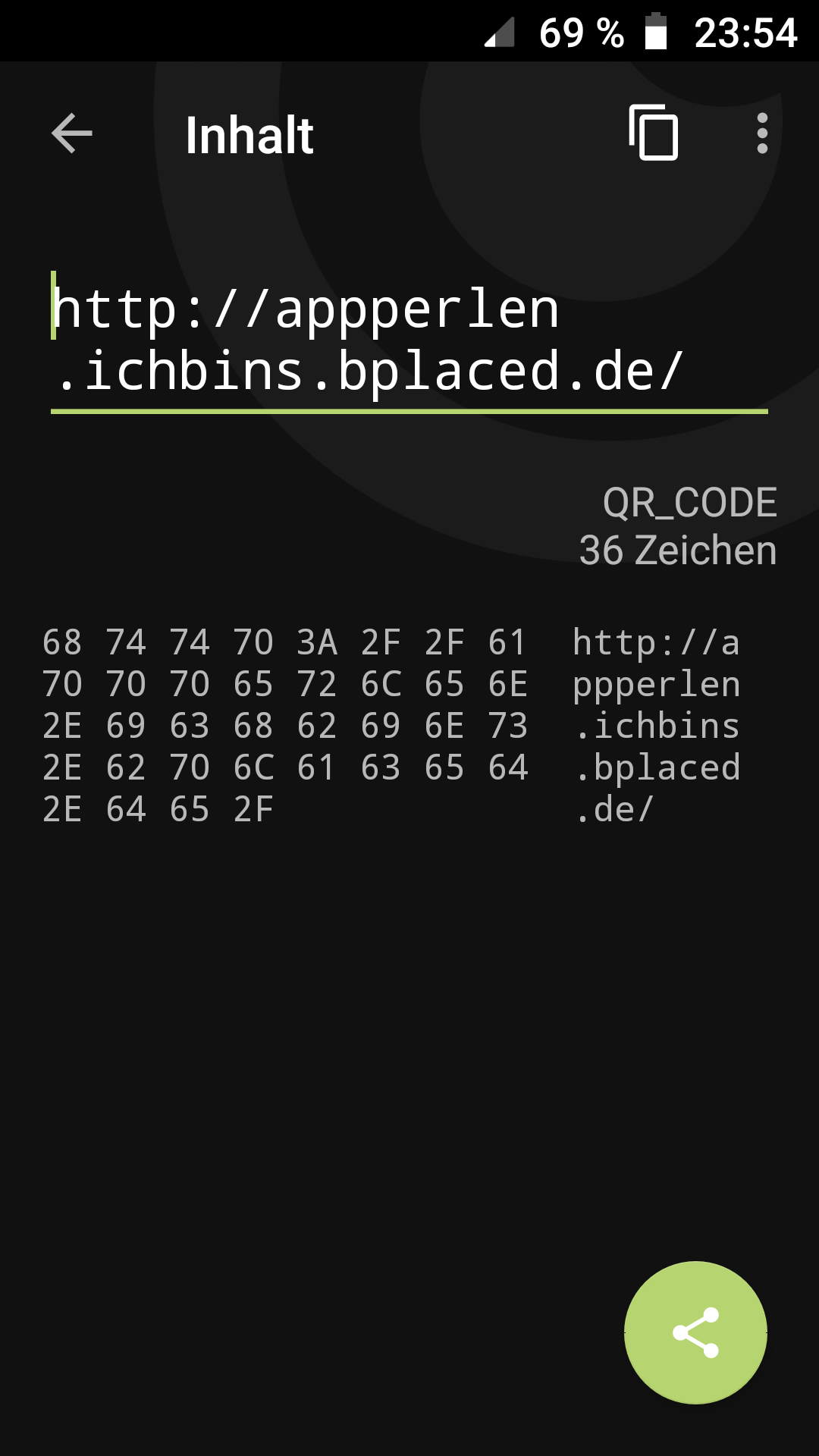 Menü geöffnet für weitere Aktionen.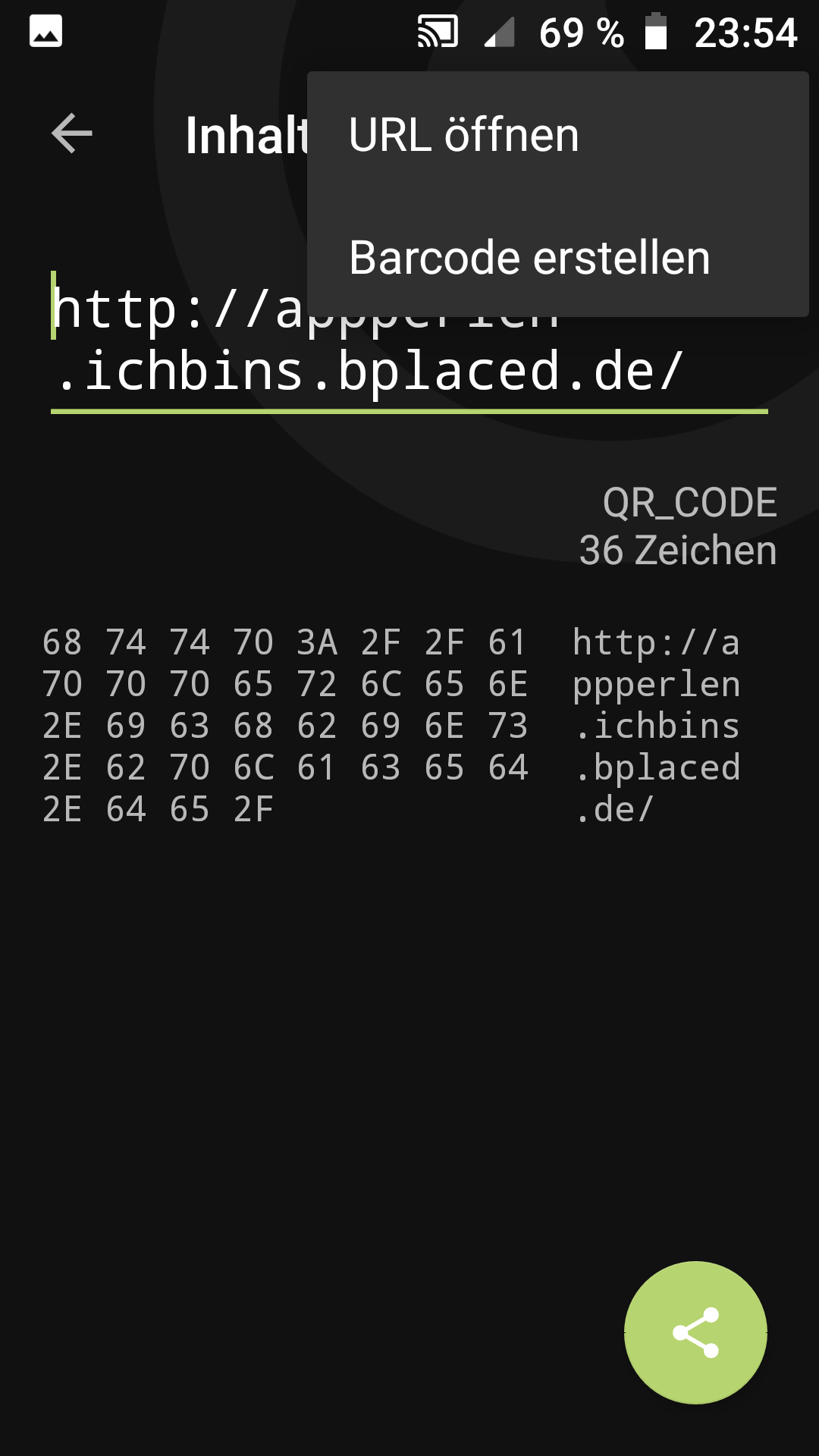 Optionen für einen QR Code erstellen mit erstellen Knopf.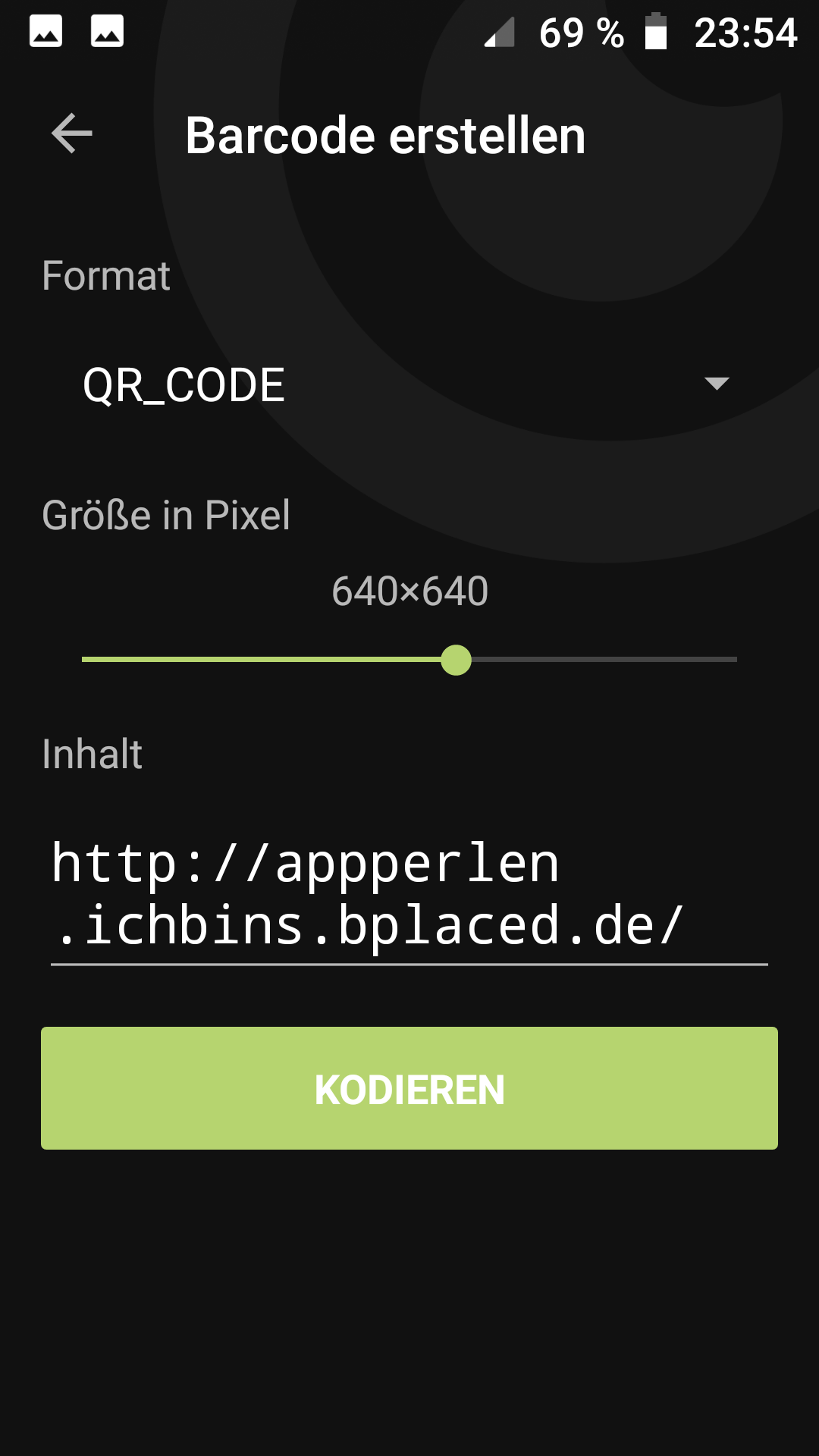 Der QR Code wurde erstellt.